ArtExpo NYC 2023
Apr 10, 2023
Participating in ArtExpo NYC 2023 was a thrilling experience for me as an artist. It was my second year participating in the event, and I was excited to showcase a mix of my latest landscapes and waterscapes with the title "Luminous Glow".
On the wall, I had mostly acrylic paintings and oil paintings displayed, while my original watercolors were placed on the racks. However, the latest addition to my collection was a backlit frame featuring my artwork "Waterfall and SunRays", which seemed to grab a lot of attention from the public.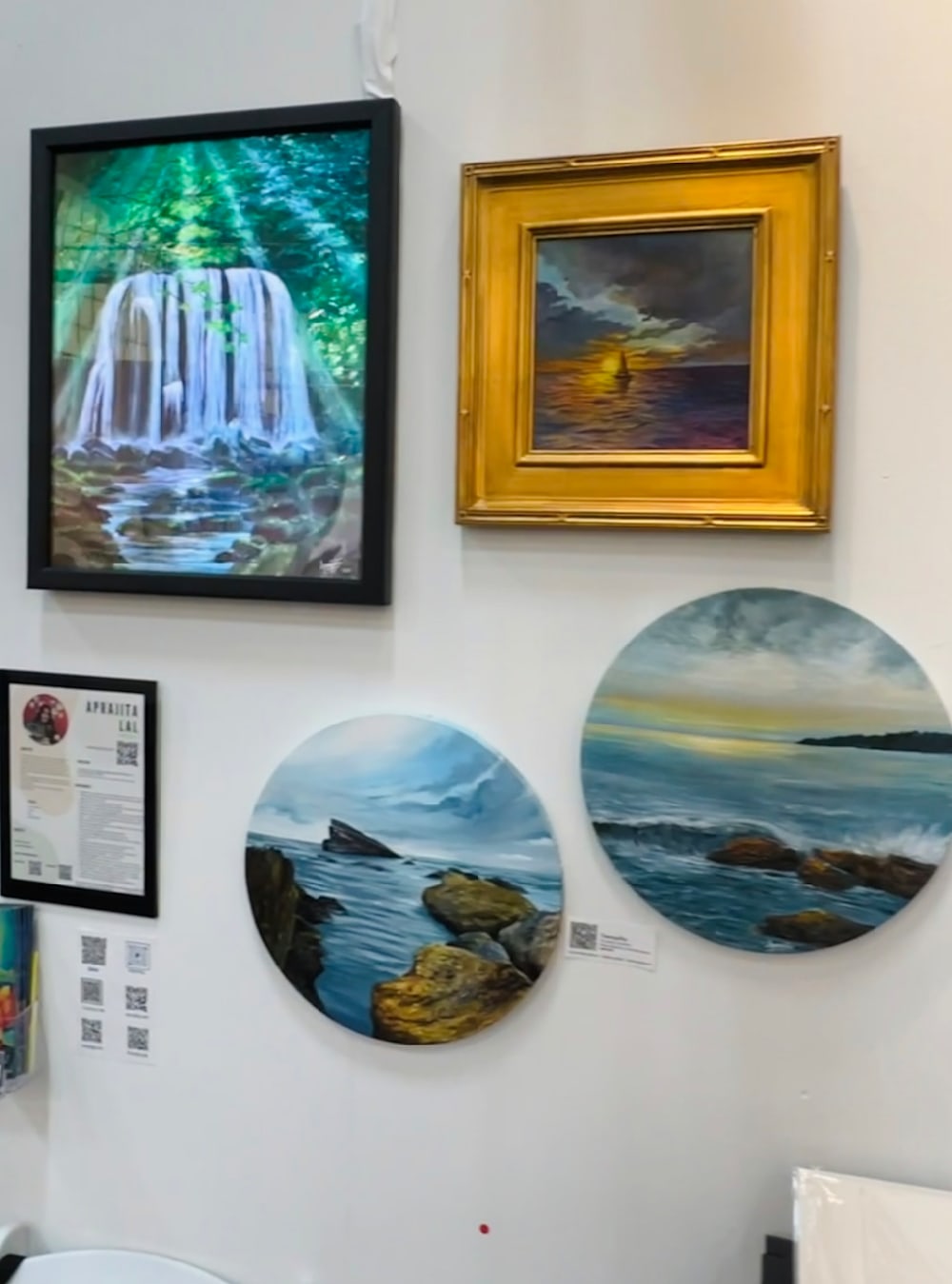 The response from the attendees was overwhelmingly positive, and I sold quite a few of my original watercolor paintings off my racks. I also received inquiries for custom works based on my wall display, which was a great feeling as an artist.
Participating in ArtExpo NYC 2023 was an enriching experience for me, except for one setback. Unfortunately, I lost one of my paintings that was kept as a loose canvas roll in the storage. Here is the picture of the lost painting. I am hopeful that someone took it by mistake and will soon find its way back to me.